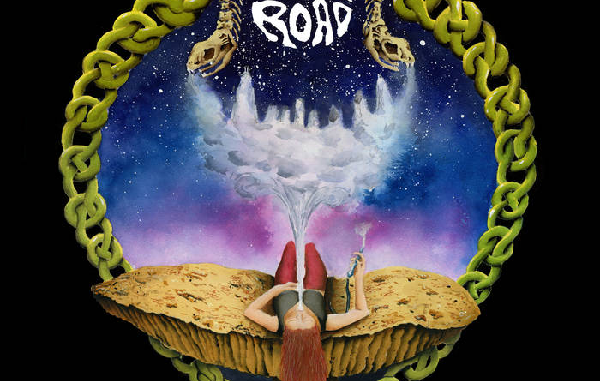 Artist: Black Road
Album: Black Road EP
Country: US
Bandcamp
Facebook
YouTube
Suzi Uzi was kind enough to send me a Bandcamp code for her bands E.P. today. Black Road is a doom/stoner metal band, and one that I really enjoy. I love how this genre is pulling from bands like Black Sabbath, Monster Magnet, Corrosion Of Conformity, Kyuss, and bands of that nature to make a genre that just rips. As I dig further into it, I continue to find some amazing acts that I hope get the attention that they truly deserve. However, this is a DIY genre, and culture, so maybe to much attention is unwanted. I think fans of the genre will enjoy this either way 🙂
This E.P. opens up with a track called "From Hell", and is heavy as anything off of Vol. 4 by Sabbath. It also holds down a serious groove throughout. I have to say that Suzi's vocals are awesome, as are the guitars. I love the fuzzed out, heavy blues vibe that goes across this release.

On "Morte", Black Road employs the use of piano, dark, Tim Burton – Official Page movie styled piano. When the guitar comes in it is a finely picked acoustic part, and it perfectly compliments the piano. I absolutely love this track, because it is dark and heavy, without the need of any distorted guitars. Suzi "wrote Morte entirely on my own and recorded myself playing piano" (her words there) Oddly enough, this is my top track. Coupled with "Morte (Coda)" which adds in some lightly fuzzed guitar, bass and drums, these two tracks are just great. Tony Reed from Mos Generator did the mellotron on Morte (coda)


After the mellow of those, Black Road comes back in with the track called "Red". The intro guitar is funky stuff, and then melds back into the doom style of the first couple tracks. the slow groove through this is infectious.

So, I am going to suggest..no, urge, that fans of stoner/doom give Black Road a serious listen. Their self-titled EP is full of great tunes, and some surprises. They have earned a spot right beside Doomstress as my favorite groups in this genre!!!
---
About Tom Hanno: I review songs, or albums, and I just talk about what music is to me. I also post videos of killer bands, my own playing,and news about upcoming shows, album releases, concert reviews, etc.
Check out more of Tom's Reviews on his Facebook page:
Tom's Album Reviews, Interviews, and Musical News